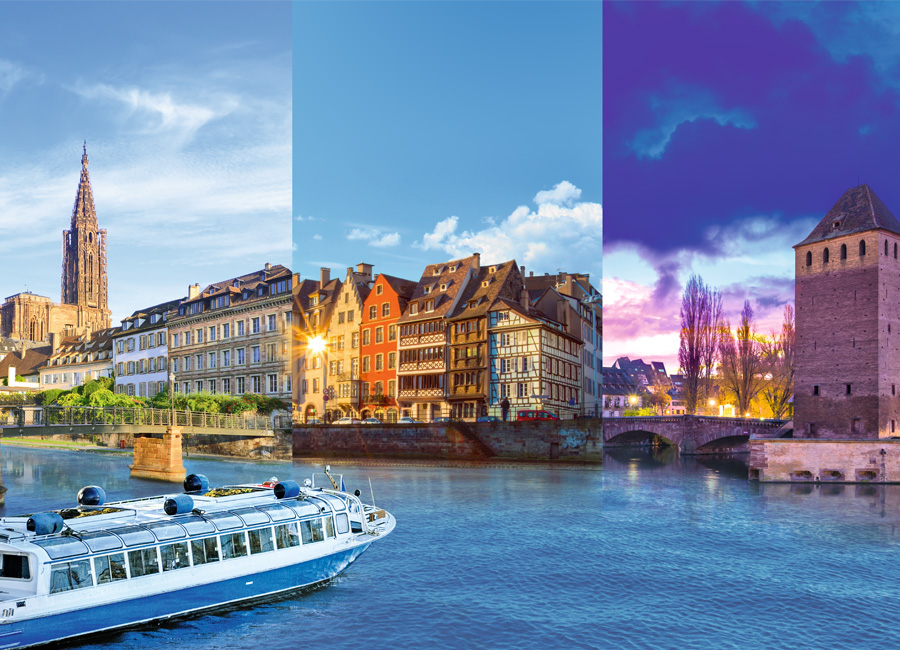 Would you like to enjoy a private visit to Strasbourg? Would you like to give your seminar, function or special event a unique and original touch? Why not reserve a private boat and enjoy one of our custom cruises.
From an intimate marriage proposal to a full-blown congress (800 pax), taking in role-play and press conferences, our team looks at your requirements, needs and specifications and provides you with a dedicated solution.
A visit just for you in water-borne comfort!
Coach operators, travel agencies, media or events specialists, etc., booking our boats at any time couldn't be easier if you want to enjoy a trouble-free experience in Strasbourg. Each of the cruises scheduled in our annual programme can be privatised without delay insofar as no places have been booked yet. You can therefore choose your charter from more than 7,000 trips. But the duration of your visit, the point of embarkation, the route and the sailing time can't be altered.
Make your cruise a custom event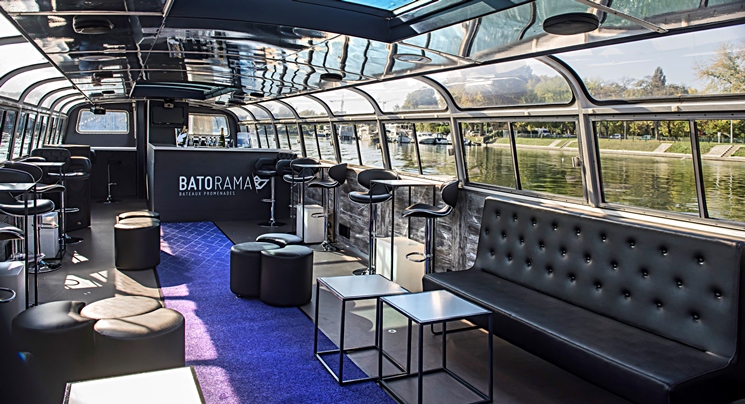 At BATORAMA, we know that chartering a boat is not about booking a hall but about offering an all-in experience to your groups, clients, business partners or guests. Which is why we give you the opportunity to customise your charter.
If you're thinking about privatising one of our 7,000 annual tours, you can:
Schedule a personalised welcome

Offer a drinks service for an aperitif (to sample the wines, sparkling wines or beers of Alsace, for example) or simply provide bottles of water to cool down.

Accompany the tour with a specialist in history, architecture or town planning…
Want to create a custom plan?
Select your points of embarkation and disembarkation from the dozen sites in Strasbourg city centre and on the edge of the city.

Decide on your sailing times and your tour itinerary (1) on the navigable sector accessible from Strasbourg (Ill, Rhine, Rhine-Rhone Canal, Marne-Rhine Canal).

Provide a catering service: from cocktail reception to fine dining prepared before your very eyes by a renowned chef.

Surprise, amuse and enchant with a full range of services: DJ, live singers, a band, impressionists, close-up magic, theatre….
To help you to flesh out your plans, we can offer you 11 boats:
5 glass-topped boats with air conditioning or heating, depending on the time of year (131 places), including one electrically powered boat especially fitted out to accommodate persons of reduced mobility (123 places). Sound broadcast through side speakers or individual headsets.
4 open-topped boats (from 140 to 144 passengers). Sound broadcast through side speakers or individual headsets.
The Doubs, a lounge boat equipped with a noise restriction sound system and a professional bar. It is also possible to cook on board. This boat is equally suited to personal events (christenings, weddings, birthdays, family meals, bar mitzvahs, etc.) and business events  (cocktails, seminars, conventions, congresses, lectures, symposia, general meetings, board meetings, product presentations, incentives, gala evenings). Accommodating a maximum of 70 passengers (in bar mode with piped music), it is ideal for events for up to 55 pax.
And now it's time to turn your idea into reality by filling in your project description and quotation on our contact form or by contacting our Events Department on +33 (0)6 76 24 82 18 or +33 (0)6 76 45 66 94 or by email at event@batorama.com.