A Doctor of Law and holder of an MBA in maritime and transport economics, Claire Merlin has just left a long career at the heart of the major maritime port of Marseille where she began in 2006. She worked there as Director of Legal Affairs before going on to become Director of Strategy and Management. The following is an interview with the woman herself, Claire Merlin, who is full of ambition and love for Strasbourg, the city where she has just taken over the general management of the Ports of Strasbourg.
How did your passion for the port, river and maritime sector come about? 
The sea and rivers have always appealed to me. I was born in Lyon on the banks of the Rhone, which certainly influenced and reinforced my attraction to these spaces governed by a principle of freedom. Initially, I wanted to be a teacher, but I ultimately found my path once I started my career at Voies Navigables de France in 2004. In the end I chose to stay in this exciting sector with its diverse range of industry players. This line of work involves an aspect of travel and exploration that fits well with my character. Even though I was initially working on the legal matters, I quickly became involved in lock renovation, infrastructure, environmental and economic development projects. 
« Strasbourg, a truly fascinating playground » 
At the Grand Port Maritime de Marseille, you oversaw the creation of the development guidelines for the industrial port zone. What did you take away from this rich experience? 
This experience allowed me to develop an even deeper understanding of the port world, which remains an atypical sector. I have been able to work with a wide variety of industry figures, overcoming the conflicts between the private and public sector to look for what unites us rather than what divides us. A port is a public institution that operates like a business - it is important to make a turnover and to manage the natural spaces while still developing economically. I gained a lot of life skills, and I learnt a lot about the sector too. Marseille's 100,000-hectare seaport is in an environmentally sensitive area, on the edge of the Camargue, where there are lots of protected zones. Therefore, I especially enjoyed working on spatial planning and creating development guidelines that will now be applicable until 2040. It was important to bring together all the public and private figures (institutional players, port companies, social partners, associations, etc.) to help build and share a coordinated vision of development and land-use planning during this transition period.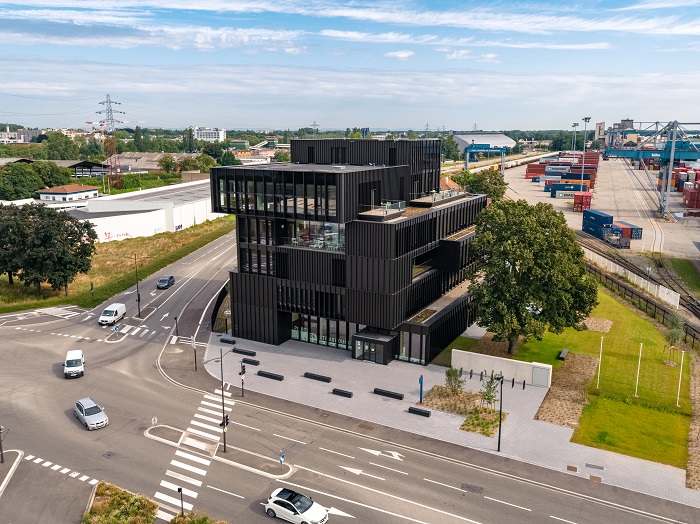 Why did you choose to leave Marseille for Strasbourg? 
This is a great opportunity. And I must say that I've fallen in love with the city of Strasbourg and the region in general. You can immediately sense that this is an international, yet not overwhelmingly large city that boasts a very good quality of life. The energy is really nice. In terms of career development, there was no hesitation. It's a position that allows me to combine what I learned at VNF and at the Grand Port Maritime de Marseille. In Strasbourg, the 1000-hectare port is open to the public and therefore it must deal with all the problems that a city-port interface entails, as well as issues regarding the industrial world and the energy transition. By definition, a port is an opening to the world. It provides a meeting point of public and private players, leading to successful collective adventures. Strasbourg is also a town that is highly committed to the environment. Because of the dynamic local energy and the proximity to Germany, not to mention the specific way in which trade is organised on the Rhine, this is a very exciting playground for me. 
« The port is a key player in the territory »
This is a playground that you've been in for a short amount of time, what are your ambitions and your main lines of work for the months to come?
I must say that I have received an excellent reception both internally and externally. It has been very nice. Firstly, the port is a key infrastructure in the region, and it must play a major role in the ecological, digital and energy transition. The port is also one of the main players in the decarbonisation process which will structure our future projects and involve a major investment in the creation of low-carbon energy. The Ports of Strasbourg must establish itself as a leading multimodal platform. We will have a new rail terminal (an extension of the southern one) that we hope to have up and running by 2026. Another topic of interest is the interface between the city and the port. It is an urban port, so we have to find the right balance. Also, we are going to relaunch the Rhine axis as a sign of cooperation, particularly on transition issues, with all the French, German and Swiss industry figures.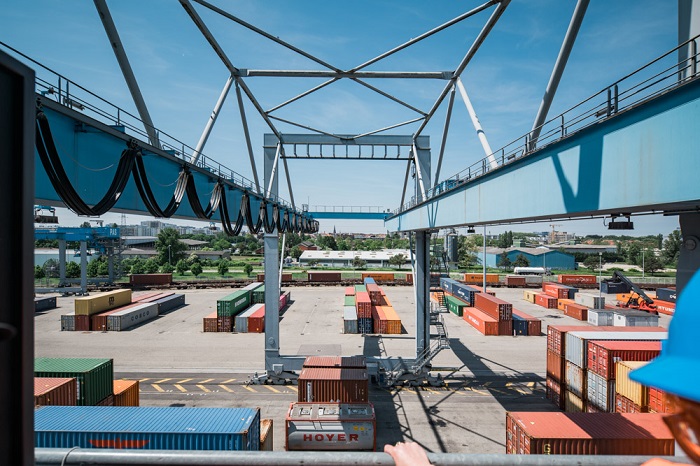 Can you confirm that the waterways, whose advantages meet the challenges of the ecological transition, are of renewed interest?
Yes, I can confirm there is a renewed interest. Inland navigation has always been efficient over long distances, and this is particularly true on the Rhine. We have noticed that more and more companies are interested in using this river to deliver their goods as urban logistics are on the rise. The sector is in the process of decarbonisation, which is very positive for future projects. It is a good sign that we are feeling this push because, just like railways, river transport is one of the most compatible solutions with the ecological and energy transition. I believe we are providing answers and solutions to the latest IPCC report. We can also see the same trend in slow tourism with the development of green mobility by river cruises. This is why we must work together with all the regional industry figures if we want to achieve results. 
Collected by Florian Dacheux
More info ?
 PAS Group. Ports of Strasbourg
---
DÉCOUVREZ NOS AUTRES ARTICLES SUR LE FLUVIAL