Put yourself in the shoes of a primate or in the feathers of an eagle, king of the sky: La Montagne des Singes "Monkey Mountain" and La Volerie des Aigles "Eagle Park" in Kintzheim, offer tours to experience the world from a different perspective.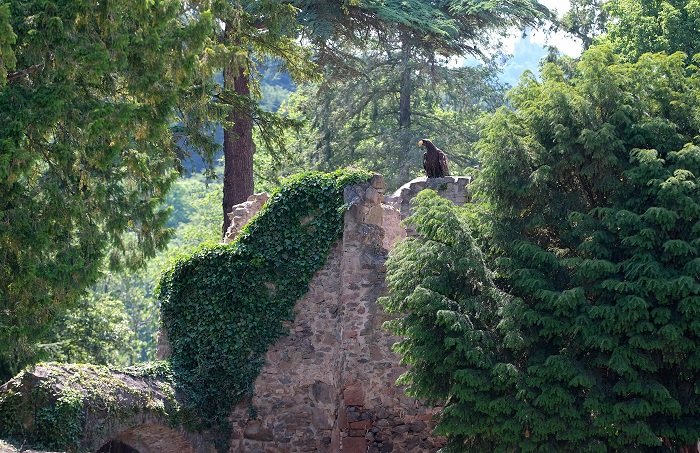 Climb like a magot (or at least try to!), jump like a sifaka, swing like a gibbon, relax like a bonobo or walk like a gorilla: Discover a world of possibilities with the new tour offerings from Monkey Mountain in Kintzheim for its new season.

For 50 years and counting, the park has been actively involved in the preservation of primates by immersing visitors in their way of life. More than 200 Barbary macaques live in semi-free conditions, in the heart of the Haut-Koenigsbourg Massif. 
[READ MORE  >> BIERES ET DETENTE AU TAAKA BEER SPA]
The new "In the Skin of a Monkey" tour focuses on the primates' modes of locomotion. Educational and fun, it offers children the chance to wander through the park forest using a variety of apparatus to replicate some of the monkeys' behaviour. For those extra daring, a row of net secured structures of two metres high will take them as close to nature as possible, in order to better understand the behaviour of primates.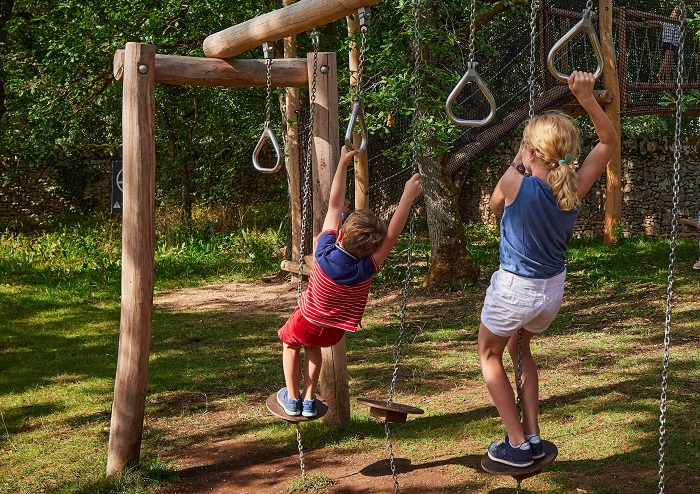 This is an opportunity to get eye-to-eye with a primate and discover the diversity of species to be found at Monkey Mountain. We meet the Berthe's microbe, the world's smallest known primate, and the iconic silverback gorilla. 
Reconnect with nature
Wander the second discovery trail added to the route, designed to raise awareness on the environment and biodiversity: insect hotel, educational pond (from June 2022), bird and bat workshops, interactive panels & more!
During their journey, visitors come across the plant and animal species living among the wild and forested area of the park, which has remained unexplored until now. Through a playful and sensory approach, visitors can immerse themselves in the ecosystem, reconnect with nature, and even learn how to better respect it.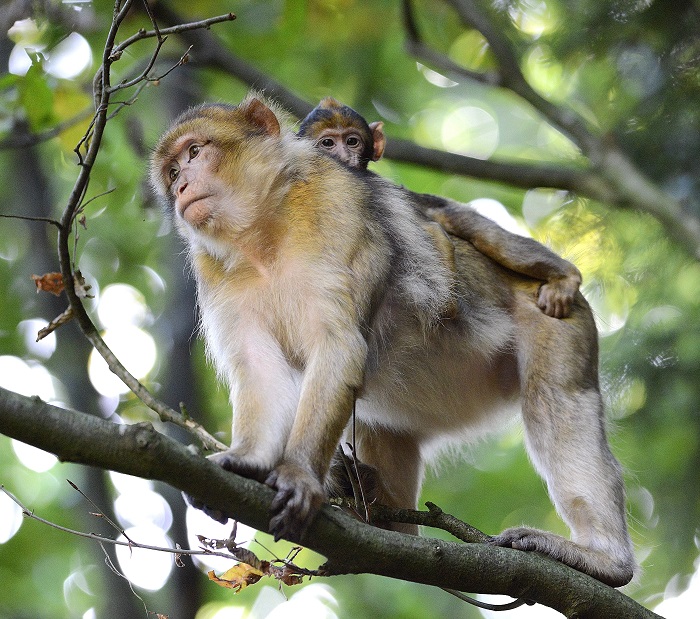 This second pathway naturally echoes the first and concludes your journey into the world of monkeys. Both are included in your visit to the park, which takes about two hours to complete. 
The Eagles' Nest
Only a stone's throw away from Monkey Mountain, the Eagle's Nest was the first open-air observatory to be built in France back in 1968. In the heart of the Haut-Koenigsbourg massif, more than 80 birds of prey from 30 different species are quietly roaming. Visitors can observe them through a free tour or guided flight presentation. An almost silent world is revealed: the agility of the eagle, acrobatics of the kite, lightning speed of the falcon, silent flight of the owl, proximity of the vulture or ingenuity of the Egyptian vulture...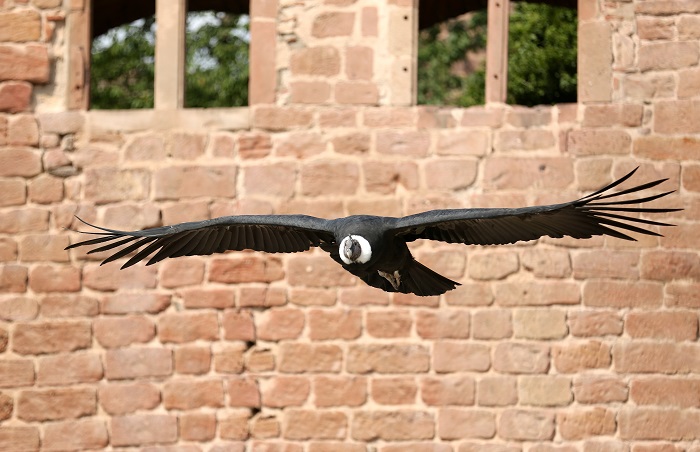 For the new season, a double tour is offered. The "Stones" tour allows visitors to discover the secrets and heritage of the castle of Kintzheim ruins, which is now home to Eagle Park. Fourteen illustrated panels retrace the life and history of the castle in medieval times, the fruit of the collaboration between Christophe Carmona, an Alsatian book and comic illustrator, and Thierry Mesnig, an illuminator with a passion for medieval art. 
Built in 1220 at the instigation of Emperor Frederick II of Hohenstaufen, the castle was partly destroyed in 1633 by the Swedes during the Thirty Years' War. Classified a historical monument in 1964, the ruins were taken over four years later by Eagle Park. 
[READ MORE  >> LE BLUES DE LA QUADRA EN CROISIERE]
Tour and audio book: immersive cinema
An audio version of the children's "Feathers" tour has just been developed in eleven audio stations, which complements the informative panels. Accessible independently via a QR code scanned on your mobile phone, the audio allows children to discover the species and their characteristics in a fun and interactive way. 

Another new feature is the creation of a 52-page audio book for 4–7-year-olds. This illustrated educational fiction tells the adventures of eleven species of birds of prey present at Eagle Park. Children are immersed with a cinema-worthy soundtrack, exciting scenarios, characters voiced by actors and original music. 
This double audio-visual tour was created in collaboration with Olivier Collin, scriptwriter and documentary director, and Caroline Koehly, illustrator and children's audio book designer.
Dive into an experience that will have you flying high among the birds, without realising you never actually left ground.
Lucie Michel
Getting to Kintzheim. 60 km from Strasbourg. Access from Sélestat on the Haut-Koenigsbourg shuttle bus - Line 500 (www.fluo.eu/67)
Monkey Mountain: Open daily from 10am until 6th November 2022 and on 11, 12 and 13 November 2022. Monkey enclosure closed from 12 noon to 1pm except during summer holidays, Sundays, and public holidays. Prices: €7 and €11 (free for children under 5 years old). Concession: €5.50 and €9. 
Eagle Park: Open daily until 13th November 2022. Variable times for flight presentations dependant on time of year (see www.voleriedesaigles.com/fr/infos-pratiques#horaires). Trainer talks on the world of birds of prey: 3:15pm (25 minutes). Duration of visit: approximately 2 hours. Three self-guided tours: 45 to 60 minutes. Adults: from €8.50 to €11. Children: from €5.50 to €7. Free for children under 5 years old. Animals not permitted! Picnic area. Possibility of privatisation of the park upon reservation. 
---
DÉCOUVREZ NOTRE SÉRIE D'ARTICLES SUR LES SITES TOURISTIQUES D'ALSACE