TEMPORARILY OR PERMANENTLY: THE WORKS OF CONTEMPORARY URBAN ART PAINTED DURING THE COLOUR FESTIVAL IN SEPTEMBER, REVIVES THE CITY!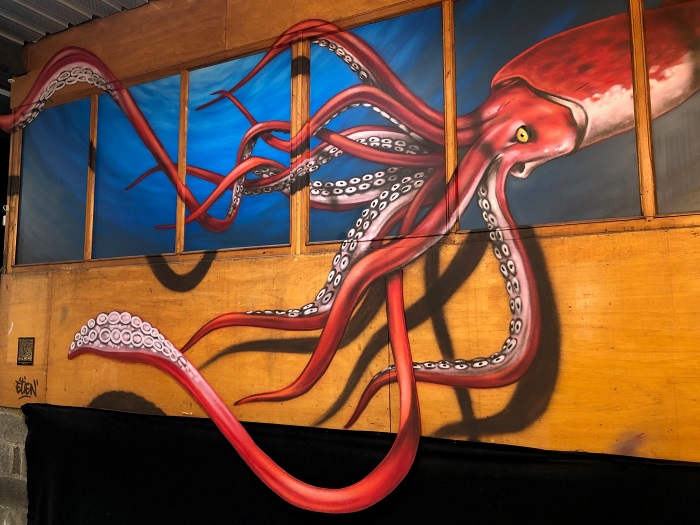 STRASBOURG UNDER THE BOMBS: IS THIS THE PURPOSE OF THE COLOUR FESTIVAL (POWERED BY SOCOMEC), PARTLY HELD ON THE COOP SITE? JULIEN LAFARGE, DIRECTOR OF THE FESTIVAL, EXPLAINS.
In the space of a month, the festival allows you to discover graffiti and street art in a full-scale exhibition, rich in colour. We want to bring art and colour to the streets of Strasbourg, on facades or electrical boxes. A first edition took place as an off shoot of the NL Contest festival in 2018 and the feedback was excellent. Today, we want to show the diversity and richness of contemporary urban art: graffiti, collage, painting, stencil, in abstract or figurative styles.  This form of art is not recognised in Strasbourg.
The offers vary from indoor and outdoor exhibitions with guided tours, to a space for young audiences, to interventions in Sélestat and Bischheim...
The festival in is an indoor and outdoor exhibition held at the Ateliers éclairés, on the Coop site, every weekend in September. Finished artworks will be on display and there will be guided tours. 
The festival also exists in an off-site version, beyond the Ateliers éclairés. These are all performances that will take place in Strasbourg, Bischheim, Schiltigheim and Sélestat. They will be artworks in progress, within the framework of partnerships established with local authorities. For example, the town of Sélestat has asked us to paint a part of the outside wall of a hospital. In Bischheim, we proposed the wall.
Each wall has its story.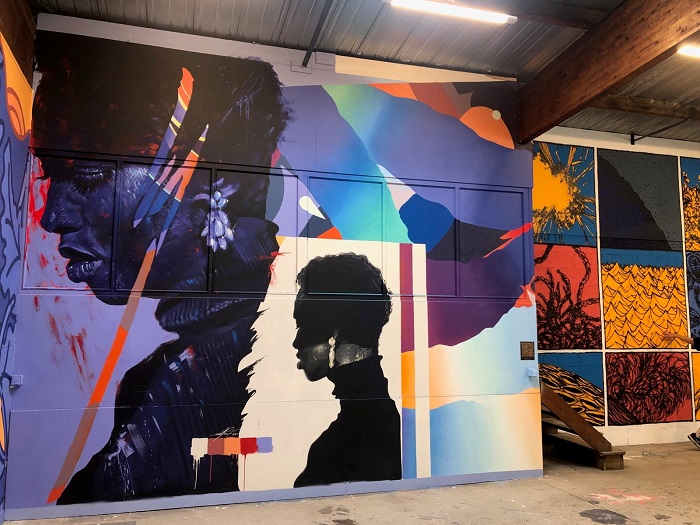 [LIRE AUSSI >> Au delà du bocal]
OPENING THE EXHIBITION TO YOUNG PEOPLE SEEMS TO BE THE ONLY NEW FEATURE OF THIS EDITION?
It's not the only one. This year, an art and graffiti space is dedicated to the young public. Immersive and fun, it allows visitors to experience "a journey into urban art", to understand its history and its issues, based on the children's book 'On fait le mur', by Sébastien Touache and Romain Gallissot. There will also be games, a selection of books and participatory workshops.
Another new feature is the partnership with the Strasbourg transport company: Spanish artists will paint a bus that will be donated to the Restos du cœur for their meal rounds.
YOU WELCOME ARTISTS FROM ALL OVER THE WORLD: HOW ARE THESE SELECTIONS MADE?
They include local, national and international artists. We want to give them the opportunity to meet and collaborate. The artists from the in are coming to Strasbourg for the first time. Stom 500, an internationally renowned Strasbourg artist and the festival's artistic director, made this choice. 
Among the invited artists, Spear (Belgium) is fascinated by the old masters; Rouge Hartley (France), who paints a tension between manifesto, fable and poem; Niark1 (France), creates hybrid characters with multiple eyes and sharp teeth; Chifumi (France/Cambodia), one of the first representative artists of the street art scene in Cambodia; Etien (France), specialises in oversized anamorphic works; Bault (France), populates his world with chimerical creatures; Lidia Cao (Spain), creates with a firm line, intimate psychological portraits; Camille Epplin (France), asserts her fascination for birds; Pierre Reb (France) follows an approach between conceptual plastic research and aesthetics; Stefan Winterle (Germany), works with scalpel and stencil; Piet Rodriguez (Belgium), paints the soul of individuals with a surrealist look; Murfin (Spain), aims at three-dimensionality in a colourful explosion...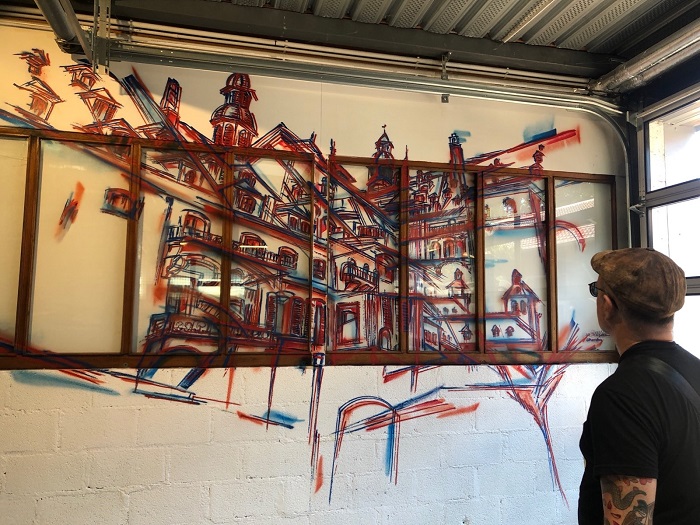 IS IT DIFFICULT TO GET PERMISSION TO PAINT IN PUBLIC SPACES, FOR EXAMPLE ON A GLASS COLLECTION? 
It is never easy to get permission, but we have partnerships with local authorities and private owners. For example, the Autonomous Port of Strasbourg has made a wall available for us on rue de la Minoterie. The Dutch artist I am Eelco, ranked in the Top 10 in the world by his peers, and Stom 500 will paint permanent works there. All our artists are paid and have the permission of the owners of the media on which they work.. 
WHAT HAPPENS TO THE ART WORKS ONCE THE FESTIVAL IS OVER?
Some works are permanent and others will be taken down at the end of the festival. So if you wish to discover them, you have to come to the exhibition! Last year, some of them stayed. They will still be on display at this year's in.
[LIRE AUSSI >> Foire Européenne de Strasbourg édition 2022 : Renouveau, partage et émotions]
IS THE FESTIVAL A STEP TOWARDS THE RECOGNITION OF CONTEMPORARY URBAN ART? 
Contemporary urban art has grown to such an extent that the public authorities have had no choice but to accept it. Today, it is entering museums and galleries. Sometimes there is still a bad image of spray paint, but society is changing. People in their thirties are looking for this type of art and institutional structures are interested in it. Although this artistic movement has been very repressed.

YOU ALSO BRING IN A LAWYER TO INFORM ARTISTS ABOUT THEIR RIGHTS…
We invited a lawyer from Montpellier, who specialises in this field, to speak mainly to artists, because for them it is sometimes unclear. If a photo of an artwork is taken, it cannot be used commercially. If it is painted on a wall belonging to a local authority, the latter is theoretically not entitled to repaint the wall, as this would be a degradation of the artwork.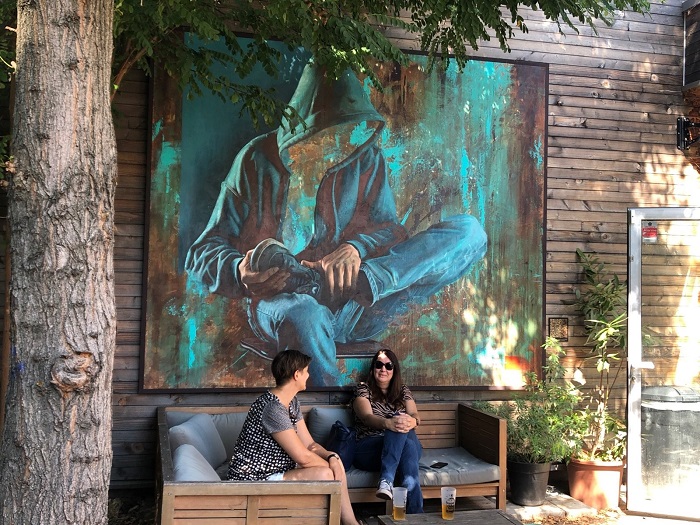 Author and photos: Lucie Michel
festival-colors-strasbourg-art-urban-contemporary-2022